Reading Time:
3
minutes
Not all links are the same. Websites and content have either internal links or external links. While links are in many ways the lifeline of the internet, many website owners still don't understand how both sets of links differ. What is the difference between internal links and external links and how do internal and external links affect your website's search engine optimisation?
What's the difference between internal and external links?
External links are links on websites other than your own that point to your site. They may point to your homepage, pieces of content marketing or other subdomains. This is why external links are called inbound links, since they bring inbound traffic to your site. Links to your site on other sites are considered backlinks to your page. Internal links are links on your site that only point to your own website or domain. Links on internal webpages to other pages on the same domain are cross-links and classified as internal links.
Outbound links on your site are links that take someone to a domain other than yours. In general, you should avoid outbound links on your website unless they are links to your company's official social media profiles. The only exception is referrals to your readers for products and services you recommend, especially as part of a joint marketing deal.
The Value of External Links
External links to your site are one of the top three factors search engines use to rank your website. Search engines no longer use the number of external links as a measure of your site's quality and instead use the "authority" or "trust" they have in the backlinking domain. Links on your company's social media profiles to the company's content are external inbound links. These links are given a very high weight by search engines, especially if all the social media accounts have a consistent style of referencing the company and its brand.
You can encourage social media backlinks by putting social media sharing buttons on your homepage and content and putting clear calls to action near those buttons asking people to share and like the content.
External links always build your company's visibility however, you should not put inbound links to your site on article directories and other low authority sites or search engines will penalise your site.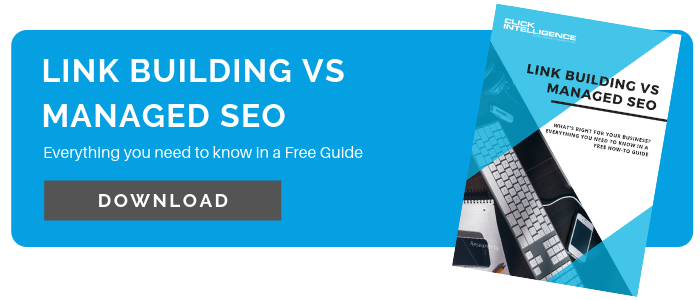 The Value of Internal Links
Internal links that guide visitors to the content they are truly looking for, will keep them on the webpage and your site longer and this will tell search engines that your content should rank higher in search results. Internal links on your page that take visitors to other pieces of content can keep them engaged and help sell the product or service.
Internal links can help search engines index the rest of your site as spiders follow the links to the other pages. This is why a web of internal links can help guarantee your site is fully indexed. Search engines reward websites that have a sitemap that lists all of the internal links on the main page. Google, in particular, will rank your webpage higher if it has an XML sitemap, resulting in more traffic. Google will use the sitemap as a guide to the website and present pages on that map even if it doesn't get around to indexing each page individually. Conversely, if you don't have internal links to a page, search engines may take weeks or months to discover and index it.
This is why you want a logical linking structure to related internal content on your page, since it aids both visitors and search engines. However, you do have to fix broken links, since both readers and search engines will penalise your site if they see a link they want to follow and can't.
Conclusion
Internal links are links that reference other pages on your site, while external links are any links that point away from your domain. External links to your website are one of the biggest factors in the discovery and search engine ranking of your website. Internal links on your website improve the indexing and thus discoverability of content as well as indirectly improve your site's search engine results page ranking.
---
You might also like these